every map purchase gives elephants a chance to grow old in the wild
1 original map
40 limited-edition prints
1000 posters
This map won't save our elephants, but it will help. Here's to a unique insight into an elephant's world, our interconnectedness, new ways of creating hope and getting restless about protecting what we love.
With every map purchased, we will donate 100% of our net profits to The David Sheldrick Wildlife Trust on their 40th anniversary.
A note from the mapmaker
By Connie Brown, mapmaker, Redstone Studios

For twenty five years, I've created custom painted maps on canvas, often for world travelers. Though I have mapped much of the globe, Africa is the most popular geographic subject among my clients. I love mapping Africa and depicting its amazing fauna—especially the elephant, whom I (like many others) find such a stirring and magnificent creature. As the elephant population shrank on African soil, depicting them on canvas became an increasingly melancholy, almost elegiac, task for me. Was there a way I could use my mapping skills to help alleviate the elephant crisis? What if I created a compelling enough map to inspire viewers with a sense of stewardship, a map that functioned both as a call to action and a testament to the elephant's traits and ecological role?
I knew I couldn't do it alone: I reached out to Katie Losey, a devoted champion of wildlife conservation, hoping she would partner with me in this volunteer effort. Thankfully, she agreed. Together, we read about elephants; consulted wildlife specialists; and pondered the map's theme, content, and composition. Once we'd designed the map, I cut a wall-sized swath of canvas square and started painting. Between planning and painting, the project time (fittingly) equaled the gestation period of an elephant—nearly two years.
The result is an illustrated work designed to draw viewers in aesthetically, rekindle their love and concern for an iconic and threatened species, and inspire activism and contributions to our beneficiary, The David Sheldrick Wildlife Trust. Early on, Katie and I resolved to celebrate not just the remarkable nature of African elephants, but also the positive steps that are being taken to save African elephants. Our aim was to create a meaningful and beautiful map suitable for children, parents, and grandparents alike. We offer it to you with love and hope, and invite you to engage in the salvation of an awe-inspiring and essential species.
Dung & Stardust
By Katie Losey, project co-creator
Dung beetles navigate by the Milky Way, elephants send messages and plant trees with their feet, humans are made of stardust—we're part of a mesmerizing world! Even so, its delicate rhythm and fascinating stories are a largely unknown world to many of us. We want to help change that.
The heartbeat of this project connects us to something bigger than ourselves and features possibly the ultimate creature to help tell that story: the elephant. A particularly appropriate focus, as our planet's equilibrium rests on some species more than others, and the elephant is one of them.
We depict the raw force of nature and the power of the seemingly insignificant creatures that live in it. We illustrate the daily life of an elephant and how they experience compassion, grief, anger, joy—emotions that are ingrained in the daily rhythm of their lives, and ours. We illuminate how infinite lands and the iconic creatures that live in them are just the opposite: they are fragile and finite.
Humans are at once the elephant's predator and only possible champion. This project helps to create more individuals who are compelled to preserve what we have left, and has garnered the attention and participation of renowned scientists, leading conservationists, recognized artists and poets, and perhaps the most important group, children, the world's future change makers.
This map won't save our elephants, but it will help. Here's to a unique insight into an elephant's world, our interconnectedness, new ways of creating hope and getting restless about protecting what we love.
every map purchase gives orphaned elephants the chance to grow old in the wild
100% of the net profits support The David Sheldrick Wildlife Trust who have been saving orphaned elephants in Africa and giving them a chance to grow old in the wild for forty years.
the original map
A 48" square canvas, executed in acrylic wash and pen. Hand painted and hand signed. The original will spend the 2017/2018 academic year at Avenues: The World School in Manhattan; after that, it will be sold to benefit DSWT. Inquire about purchasing the original map.
40 prints, 40 years
For the first time, we are selling 40 limited-edition, museum-quality archival prints. All prints are hand-signed and numbered. The prints are 24" square, and unframed.
and, a poster
In addition to the limited edition archival prints, we offer a 24" square unframed poster version of the elephant map. Purchase one for everybody on your list, from children to grandparents. It's a run of 1000—first come, first served!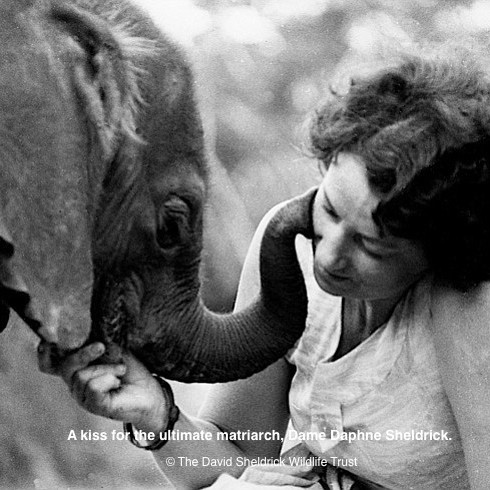 We're with DSWT. 100%.
Some elephants arrive at the DSWT's nursery so weak they are unable to lift their trunks. Beyond physical wounds, it's oftentimes a broken heart that kills the orphans, and it takes a tremendous amount of love, affection and time to heal from the trauma they've endured before arriving at the DSWT nursery. Enter: elephant keepers.
Not only do keepers provide basic care like making sure bellies are full of nourishing milk and their sensitive skin is protected from the African sun, but they help keep the orphans' hearts full. It's the keepers and new elephant family who help the orphans feel genuine love and affection in order to give them the will to live.
It's typical for baby elephants to reach their trunk up to their keepers' top bunk at night just to fall back asleep assured their keeper is still there. But the greatest barometer that an elephant has a fighting chance is when a baby elephant goofs around. Elephants are only capable of flourishing if they are happy.
Guiding the orphans every step of the way, DSWT provides for the babies as they learn how to be an elephant, preps them for increased independence at one of their three Reintegration Centers, and ideally sees them off to a life of freedom in the wild--the ultimate goal. Beyond the Orphans Project, DSWT projects include aerial surveillance, mobile vets, anti-poaching, community outreach and habitat preservation, all in an effort to preserve and protect Africa's wilderness.
100% net profits from every map purchase support The David Sheldrick Wildlife Trust's vital work.